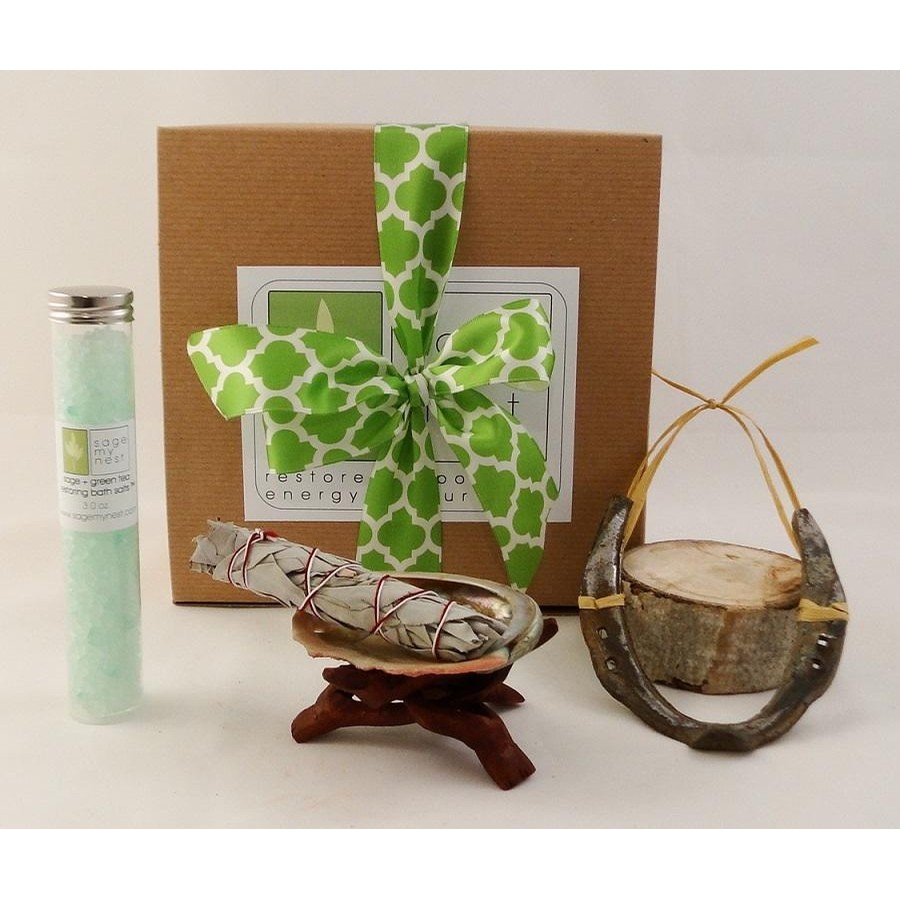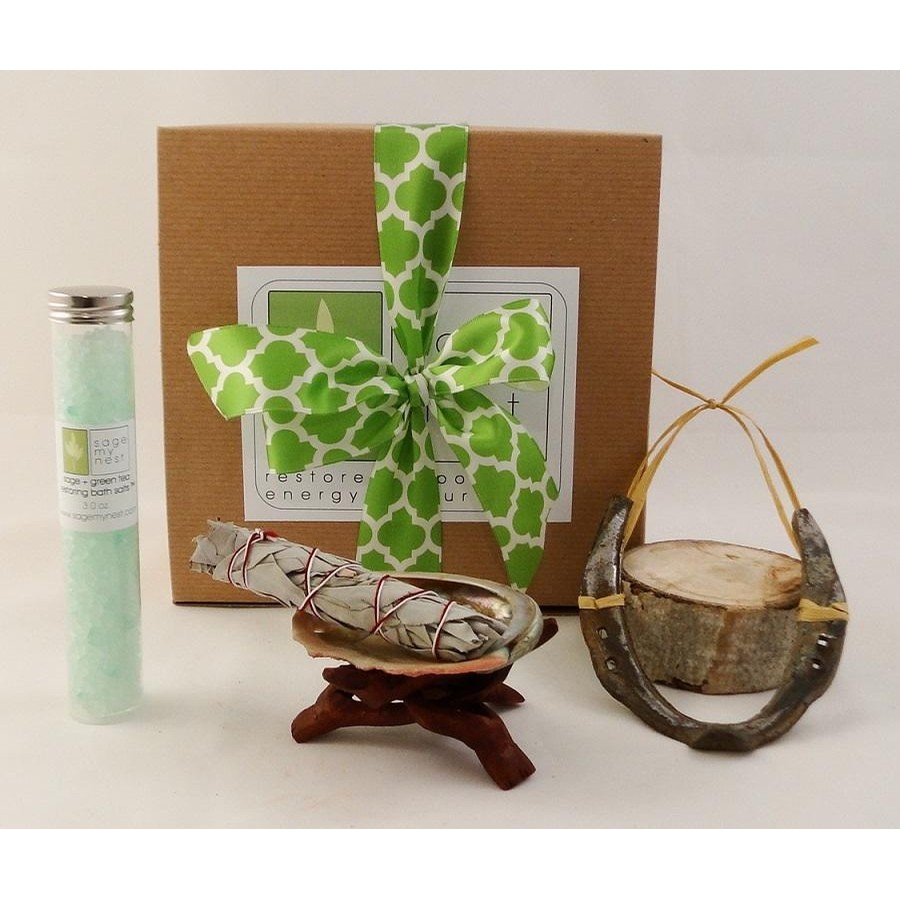 New Arrival Sage Blessing Kit
$36.00
Description
New Arrival Sage Blessing Kit
The New Arrival Sage Blessing Kit is a beautiful gift kit for an expectant mother. What better way to prepare for the arrival of a baby than with a traditional sage cleansing ritual? Thought to bring about positive energy and absorb negativity, a traditional sage smudge is a wonderful way to bless the home and/or nursery before baby's arrival! This unique gift set is sure to be the talk of the baby shower! Beautifully packaged and ready-to-give, this gift is the perfect way to celebrate mother and child.
The kit contains everything needed to conduct your own ritual sage cleansing ceremony, including complete instructions. Anyone can do it! To pamper the new mom, we've included a vial of Sage Aromatherapy Bath Salts, and the kit's final component is a "lucky", horseshoe wall hanging. When hung with the tips pointing up, a horseshoe is thought to be a keeper of good fortune. Horseshoes can also be hung over the doorway on the inside of baby's room as a symbol of protection. This is a thoughtful and unique baby shower gift that will be remembered for years to come!
Kit Includes:
One hand-crafted white sage 'smudge' stick, and complete instructions for conducting a ritual sage cleanse (also known as a sage smudge)
Abalone shell, traditionally used to catch the ashes in a ritual sage cleanse
Hand-carved wooden display stand to hold your shell and sage stick between uses
A 6-inch vial of renewing sage aromatherapy bath salts
1 "Lucky" horseshoe wall hanging – it is believed that when kept as a talisman and hung with the ends pointing up, a horseshoe is a keeper of good fortune and a symbol of protection.
Restore the positive energy in your home.
baby shower gift idea
non traditional baby shower gift